About Us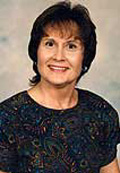 It is the desire of All-Round Business Solutions, LLC to be the one-stop shop for all your business and bookkeeping needs. We are professionals, dedicated to customer service, who will always put your best interests first. It is our number one priority to assist you in furthering your business success.
All-Round Business Solutions, LLC is owned and operated by Janelle (Jan) Kimball. Jan has over 20 years experience in office management, bookkeeping, and data management. She has advance skills in Word, Excel, PowerPoint, Access, Outlook, Adobe Acrobat, Peachtree, QuickBooks, and Internet Explorer. Jan's knowledge and expertise comes from spending years in government operations, managed care/medical field, the automobile industry, and as a business owner. Jan earned her Bachelor of Business Administration in Accounting at the University of Texas in Arlington.
Jan's diverse background has gained her valuable insight into the world of business, specifically in the areas of:
Bookkeeping
Office management
Project management
Establishing policies and procedures
Employee supervision and management
Employee training
Vendor and client relations
Development and implementation of reporting databases
Planning meetings and events
Small business start-up and management
Financial reporting, budgets, and forecasts
General administrative tasks
Jan has provided support to all levels of an organization including Executive Management.